Time Tracking at Your Fingertips
An online market for the Helvetia offline store
When Helvetia Luxury Watches came to us they had a website that was promoting their luxury watches but there wasn't a possibility to buy them online. This was mainly because of the high end luxury products they sell and the relation they have with their customers, keeping everything on a very human level. With over 18 brands in their store they wanted to enter the ecommerce scene and sell some of their watches and have their clients get in touch for others.
We created an ecommerce website custom tailored for the needs of Helvetia with a redesign that stays true to the core beliefs of the company and functionalities that help achieve their goal.

Based on the logo of the company we created a visual language —fonts, colors, tone of voice and imagery— that works as a foundation for the entire brand. The website was restructured in order to have a better experience for the customers, making it easier for them to find their desired product. This works hand in hand with the new filtering, sorting and search system.

We created a custom feature that allows to define products and separate them in 2 categories of products: sellable and "get in touch". This helps Helvetia have products that are sold directly on the site but at the same time present all their high end watches and give to their clients the opportunity to leave their contact information, without creating an account, and be contacted after to set an appointment to make the purchase in the offline store.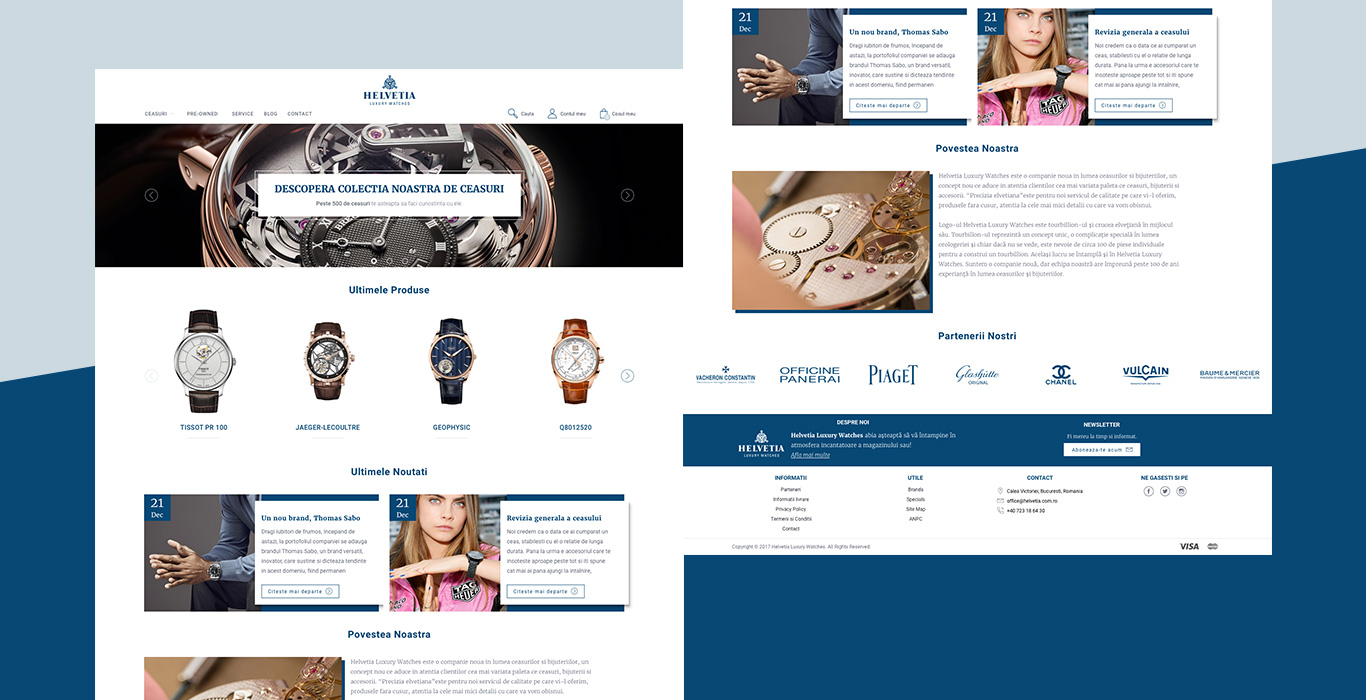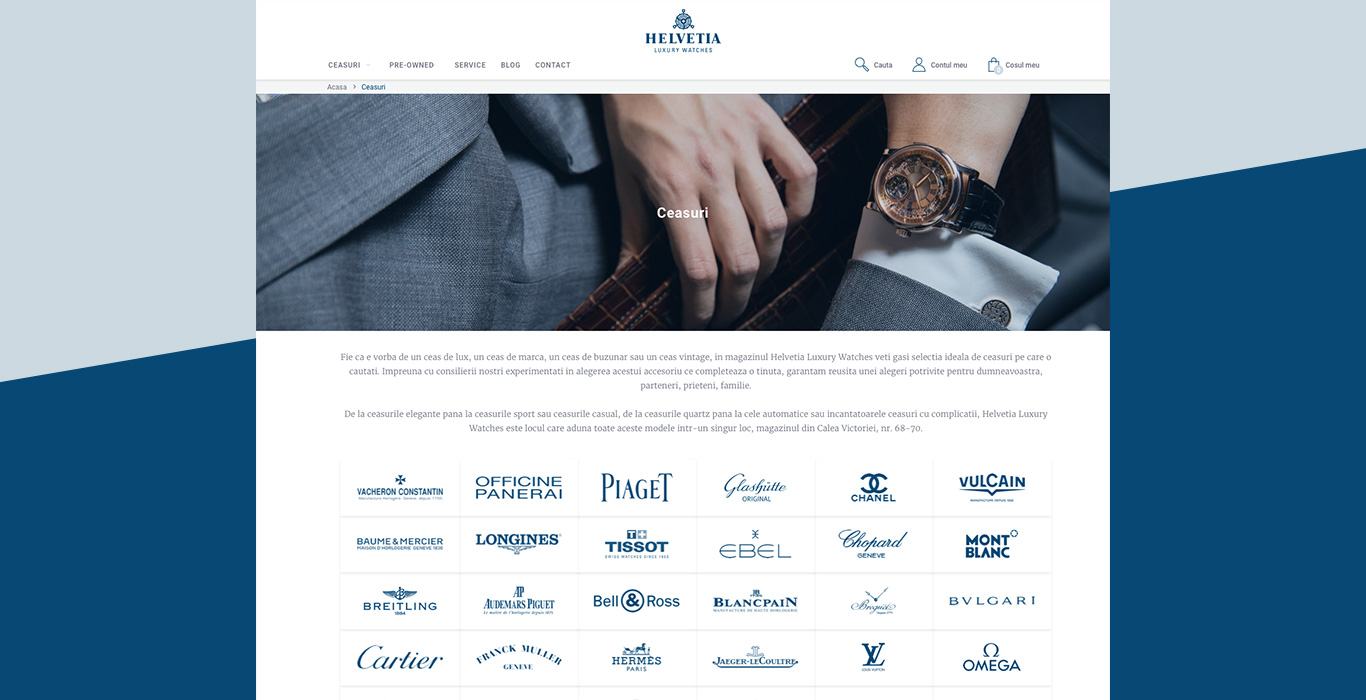 We managed to create a new channel for the company which can sell their products and getting new customers in the offline shop that already have a request and are more advanced in the selling process. Just one month after the launch of the new online store the sales have increased on both types of orders with little to no marketing efforts.
Call us TODAY to start your
digital project!