Drupal Pioneers – Design & Development Agency
Whether you're a small business looking to expand your digital footprint or a large enterprise seeking improved performance and security, our team of Drupal experts at epoint.digital is ready to turn your digital aspirations into reality.
+30.000
DRUPAL WEBSITES
IN GERMANY
>35%
CMS MARKET SHARE
WORLDWIDE
Welcome to our Drupal Agency Website!
At epoint.digital, we are passionate about leveraging the power of Drupal to drive your business growth. Recognizing Drupal's robust capabilities, we specialize in building custom, scalable and secure websites that meet a wide variety of business needs. With a strong focus on user experience, our team expertly leverages Drupal's extensive customization options that allow us to design unique digital experiences that appeal to your target audience.
Our services for Drupal-based projects
We are proud to be part of the vibrant global Drupal community and keep up to date with the latest developments to continuously improve our services. From creating multilingual websites to optimizing for mobile devices and ensuring an SEO-friendly structure, we use the breadth of Drupal's features to your advantage.
Unleash the power of scalability with Drupal
Drupal isn't just a CMS, it's a robust digital experience platform trusted by 2.3% of websites worldwide. It allows your website to grow with your business and manage more traffic and content without sacrificing performance.
Drupal: Your partner in achieving high-security standards
In a digital world full of cyber threats, Drupal is a beacon of security. As one of the three most secure CMS platforms, it offers comprehensive security measures that protect your data and give you peace of mind.
Flexibility at its best: customizations made easy with Drupal
Drupal offers unparalleled flexibility and customization. With over 44,000 free modules and themes, you can customize your website to reflect your brand identity and meet your unique business needs.
Enrich your content management experience with Drupal
Over 800,000 users worldwide use Drupal's intuitive content management features. Manage, update, and publish your content effortlessly, regardless of your technical skills.
Into the future of digital experiences with Drupal
More than a billion visitors interact with Drupal-based websites every month, a testament to the outstanding user experiences it delivers. Embrace the digital future with Drupal and provide memorable experiences that captivate your audience.
Drupal: Seamless integration for business growth
Drupal's seamless integration capabilities make it a preferred choice for many businesses. Nearly 98% of Drupal users appreciate its extensibility, which allows them to connect smoothly with key business tools.
Maximize your efficiency with the powerful performance of Drupal
Drupal is built for speed. Drupal, which powers 12% of the world's 10,000 fastest websites, ensures that your site delivers content quickly and efficiently, contributing to a better user experience and better search results.
Improve your business with Drupal's multilingual features
Drupal's multilingual capabilities help you reach a global audience in their native language. With support for over 100 languages, Drupal helps create localized experiences that foster a deeper connection with your audience.
Realize the full potential of open source with Drupal
Drupal is open source and free, giving you the freedom to innovate without restriction. In fact, 71% of businesses believe that open-source technology accelerates innovation, making Drupal an ideal choice for forward-thinking companies.
We understand your requirements and develop them further. For more success.
We at epoint.digital specialize in providing innovative marketing and technical solutions tailored to the unique needs of your industry. Our expertise spans digital marketing strategies, web and app development, and IoT integration. We help our clients navigate the complex landscape of modern world and achieve their goals for operational efficiency and market growth.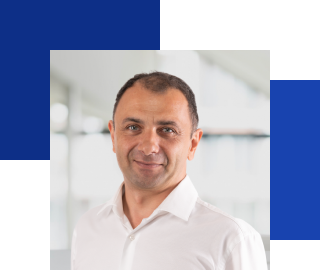 DANIEL BANICA,
ACCOUNT MANAGER
logistics – germany
Customer acquisition platform in a fragmented Market with a focus on price transparency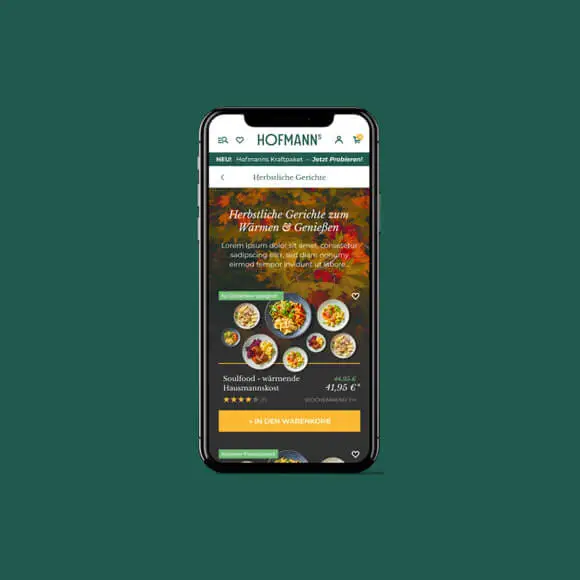 Our way of working – Drupal
At epoint.digital, we take a systematic and proven approach to working with Drupal to achieve efficient and reliable results. Our process starts with a comprehensive understanding of your business needs, goals, and target audiences, which enables us to design a customized Drupal solution that is perfectly aligned with your objectives. Our next step is to create a robust project plan that leverages Drupal's modular design and uses the most appropriate modules and themes from over 44,000 available options. Our experienced development team then creates a highly customizable and scalable website that meets the highest standards of quality and performance.
Once the website is built, we conduct rigorous testing on multiple platforms and devices to ensure optimal functionality and usability. Once the website is launched, we provide ongoing support and maintenance to keep your Drupal website up-to-date and secure. We continuously monitor performance and make necessary optimizations to ensure your website remains fast, reliable and effective in serving your customers.
This allows us to deliver a Drupal solution that is truly aligned with your business vision.
Why do we work with Drupal?
We have been working with Drupal for over 15 years. We started our first project using Drupal 4.7 and delivered since then projects in every version.
Explore Boundless Customization with Drupal's Modular Design
With more than 44,000 modules and themes available, tailoring your site has never been easier.

Drupal's flexible and modular design sets it apart from other CMS platforms. With more than 44,000 modules and themes available, you can customize your website to fit your unique needs and brand personality. Whether you want to add an online store, a multilingual interface, or an integrated blog, there's a Drupal module that can do the job.

Build Multilingual Websites with Drupal's Language Support
Supporting over 100 languages, Drupal helps you cater to a global audience.

Drupal's comprehensive language support helps you connect with your audience no matter where they are. With over 100 languages available, you can create fully localized digital experiences that resonate with your customers. Multilingual sites are easy to set up, making your content accessible and engaging for a global audience.

Prioritize Security with Drupal's Advanced Security Features
Protect your business with robust security modules and regular security updates.

In the digital world, security is paramount. Drupal's advanced security features, robust security modules, and regular updates provide comprehensive protection for your business. In fact, Drupal has one of the most proactive security teams in the open-source community, consistently working to identify and address potential threats.

Empower Your Team with Drupal's User-Friendly Content Management Tools
Manage, update, and publish content with ease and efficiency.

Empower your team with Drupal's intuitive content management tools. Its easy-to-use interface allows you to manage, update, and publish content without requiring extensive technical knowledge. This allows your team to focus on creating engaging content, while Drupal takes care of the rest.

Enable Seamless Integrations with Drupal's API-first Approach
Easily integrate with marketing tools, analytics platforms, and more.

Drupal's API-first approach ensures seamless integration with a variety of digital marketing tools, analytics platforms, and other technologies. This allows you to build an integrated digital ecosystem that maximizes efficiency and drives business growth.
Expand Your Reach with Drupal's Mobile-First Approach
Built with a mobile-first approach, Drupal ensures a seamless experience across all devices.

With Drupal's mobile-first approach, you can ensure that your website delivers a seamless and engaging experience across all devices. As mobile browsing becomes more prevalent, Drupal helps you stay ahead of the curve by prioritizing mobile experience, from responsive themes to device-specific content delivery.

Benefit from Drupal's Active Community Support
Engage with Drupal's global community of over 1 million users and developers.

One of Drupal's greatest strengths is its vibrant and engaged community. With over a million users and developers worldwide, you'll always find the support you need. From shared modules to solving technical challenges, the Drupal community is a treasure trove of knowledge and resources.

Enjoy Ultimate Scalability with Drupal
Trusted by governments and global corporations, Drupal can grow with your business.

From small businesses to global corporations and governments, Drupal has proven its ability to scale. As your business grows, Drupal can handle increased traffic and content without compromising on performance. With Drupal, you can be confident that your CMS can grow with your business.

Gain SEO Advantage with Drupal's SEO-Friendly Structure
Boost your visibility with Drupal's built-in SEO tools.

Drupal's SEO-friendly structure helps you boost your visibility in search engine rankings. With its powerful SEO modules, like Pathauto and Metatag, you can optimize your website with ease. Plus, Drupal's HTML5 capabilities ensure that your content is easily discoverable by search engines.

Benefit from Drupal's Open-Source Freedom
Experience the flexibility and freedom of an open-source platform.

As an open-source platform, Drupal provides a level of flexibility and freedom that proprietary CMS platforms can't match. You're free to modify and distribute the software, and you're not locked in by licensing fees or restrictions. This flexibility allows for constant innovation, ensuring Drupal stays at the forefront of CMS technology.
Drupal – Product highlights
Drupal is our proficiency and problem-solving framework. Our skilled Drupal frontend and backend developers and architects offer outstanding Drupal development services to produce results-generating projects.
Experience Seamless Integration with Drupal's API-First Approach
Drupal's API-first approach allows it to communicate smoothly with third-party applications, ensuring a seamless digital ecosystem. With our expertise, we can help your business leverage this feature to its maximum potential, creating more efficient and integrated workflows.
Benefit from Drupal's High-Performance Caching
Drupal's advanced caching mechanism ensures your website loads quickly and performs efficiently under high-traffic conditions. We, at epoint.digital, implement these caching systems effectively, optimizing your site's performance and enhancing user experience.
Maximize Accessibility with Drupal's Semantic HTML5 Markup
Drupal's use of HTML5 helps create websites that are easily accessible and SEO-friendly. With semantic HTML5 markup, we ensure your content is well-structured and easily understood by search engines, increasing visibility and boosting SEO.
Enjoy Advanced Content Management with Drupal's Taxonomy System
Drupal's taxonomy system allows precise categorization and organization of content. We leverage this feature to create a well-structured content architecture for your website, making it user-friendly and easy to navigate.
Empower your Business with Drupal's Role-Based Access Control
Drupal's role-based access control feature allows you to manage user permissions effectively, ensuring content security. Our team at epoint.digital can help set up these controls tailored to your organization's structure, enhancing workflow and productivity.
Leverage Mobile Optimization with Drupal's Responsive Design Capabilities
With its built-in responsive design capabilities, Drupal ensures your website looks and functions well on all device types. We take full advantage of this feature to deliver an engaging mobile experience for your users, enhancing accessibility and reach.
Utilize Drupal's Views for Dynamic Content Display
Drupal's Views module allows for the dynamic display of content based on various parameters. At epoint.digital, we harness the power of Views to create custom lists, searches, and other dynamic content displays, creating engaging and interactive website experiences.
Adapt to Your Needs with Drupal's Scalability
Drupal's architecture is built for scalability, accommodating everything from personal blogs to large corporate websites. We make use of this feature to design a solution that can grow your business, handling increasing traffic and content with ease.
Stay Secure with Drupal's Proactive Security Reporting
Drupal has a proactive security team that regularly releases updates and fixes. At epoint.digital, we stay updated with these changes, maintaining your website's security and protecting your digital assets.