Unique Design UI/UX Services for a better Customer Experience
Crafting a Superior User Experience for Your Customers
Empowering businesses to increase customer engagement
by up to 60%
Our aim at epoint.digital is to help businesses like yours create superior user experiences that captivate and engage. In a world where customer expectations are ever-rising, we believe in using innovative design and deep understanding of user behavior to drive up to a 60% increase in customer engagement.
Why It's Wrong to Let Entrepreneurial Potential Go Unrealized
Over 75% of users judge your business credibility based
on your website design
In today's digital age, a staggering 75% of users judge your business's credibility based on your website design. Poor design can be your downfall. Don't let it! Our team of skilled designers work tirelessly to ensure your business looks its best online.
Breaking Down Barriers with User-Centric Design
User-centered design can increase conversion rates by
up to 200%
Embrace a user-centric design approach that can potentially increase conversion rates by up to 200%. Our process at epoint.digital focuses on understanding your users and creating experiences that resonate, thereby breaking down barriers to conversion.
Feeling overwhelmed by the Digital Landscape?
58% of SMEs struggle with maintaining an effective
online presence
We get it, navigating the online landscape can be overwhelming. After all, about 58% of SMEs share the same struggle. Our mission is to simplify this process, giving you the tools and support you need to enhance your online presence.
We Understand Your Digital Challenges
Helping SMEs overcome digital obstacles and grow their
online success
We understand the unique challenges that come with digitizing your SME. We've been there and we've helped hundreds of businesses overcome these hurdles and successfully improve their online success.
Navigating Your Path to Enhanced User Experience
A proven 3-step process for transforming your digital customer journey
Our proven 3-step process is designed to help you enhance your customer journey, from initial interaction to final purchase and beyond. We guide you at every step, ensuring your customers enjoy an unmatched digital experience.
100% transparency, tailored solutions, and a dedicated partner in your digital success
At epoint.digital, our promise is simple: 100% transparency, tailored solutions, and a commitment to be your dedicated partner in digital success. We work side by side with you to meet your unique needs and achieve your digital goals.
Begin Your Journey with epoint.digital
Join the list of companies who have revolutionized their digital experience
Join the hundreds of businesses who have revolutionized their digital experience with us. From start-ups to SMEs, we're ready to help you transform your digital landscape and elevate your customer experience to new heights.
Witness the Transformation of Your Customer Journey
Achieve up to a 100% increase in customer retention with enhanced UI/UX
Imagine witnessing a transformation in your customer journey that leads to a 100% increase in customer retention. With our expertise in UI/UX design, that could be your reality. Let us help you create experiences that turn customers into brand ambassadors.
Escape the Pitfalls of Poor Design
Avoid the 38% drop in conversion rates that comes with a poor user experience
Poor design doesn't just impact aesthetics, it can lead to a 38% drop in conversion rates. We're here to help you escape these pitfalls by creating intuitive, user-friendly designs that enhance the overall customer experience.
TRAVEL INDUSTRY
See how businesses like yours have achieved higher conversion rates and revenue increases through our services.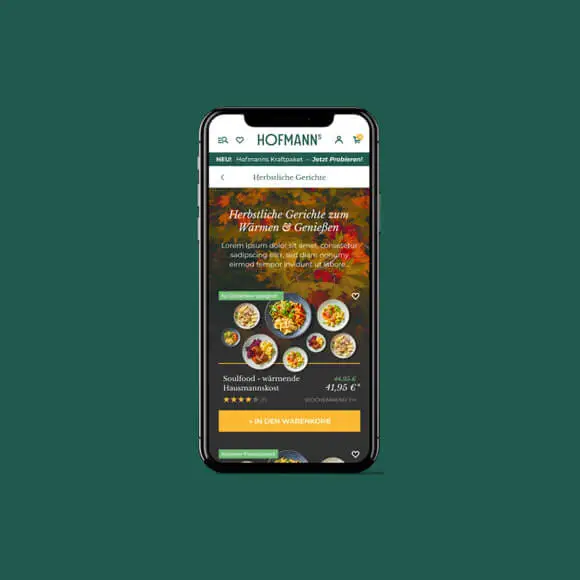 What customers say about us

A successful holiday starts with the choice of travel agency. For 15 years we have been organising trips efficiently and safely at an affordable price, specialising in audited and controlled destinations.
Segmentation, personalisation, communication automation and omnichannel marketing give us the edge we need to exceed visitor expectations and achieve great results.
Thanks to epoint's support, revenue increased by 10% in 2020 and 100% in 2021, despite the pandemic. The team works together in an agile and efficient way. Above all, they were passionate, proactive and helpful throughout the partnership and delivered results that exceeded expectations".
Sebastian Constantinescu
CEO, Travel Planner
Why epoint?
Partnering with us, epoint.digital means higher conversion rates, improved user experience, better customer retention and higher ROI.
Improve your online presence and enjoy increased sales.
Studies have shown that businesses that invest in conversion rate optimisation get a significant return on their investment. A study conducted by Adobe found that for every dollar invested in optimisation efforts, businesses can expect an average return of $2 to $3*. By working with epoint.digital, you can realise the full potential of your online presence, maximise your conversion rates and get a higher return on your marketing investment. Adobe.
*Market research: "The business value of Adobe Experience Cloud".
We understand concerns about costs, implementation and scepticism. Our team accompanies you with transparent communication and measurable results.
Value and Growth with epoint.digital
Unlock new revenue streams and witness up to a 200% ROI with improved customer experience. We don't just provide design services, we offer strategies for growth and success in the digital world. Partner with us and experience the epoint.digital difference.