Expert Shopify Design and
Development Agency
Increase your sales and improve your online presence with a great Shopify agency.
>7%
Market share
WORLDWIDE
Welcome to the website of our Shopify agency!
Our Shopify agency is dedicated to providing businesses with the best possible e-commerce solutions. We know how important a great customer experience is for B2C users. Shopify, with its SaaS solution, offers an extremely short time to market for companies entering e-commerce. But also for companies with a 2-digit turnover, Shopify is the perfect frontstore. With Shopify PLUS, Shopify offers numerous tools and extensions for B2B commerce. With our team of experienced Shopify developers and designers, we offer a wide range of services that can help companies of all sizes and types improve their online sales and store experience.
Shopify is the best SaaS tool for us to go fast in the market. Our services include setup, frontend/theme development, backend integrations, installation and configuration of extensions.
Magento shop design and development
We offer custom shop design and development services using the Magento framework. Our team of designers will work closely with you to understand your brand, your customers and your business goals to create an online shop that is tailored to your specific needs. We can create responsive designs that work seamlessly across all devices, ensuring your customers have a great customer experience no matter how they access your online shop.
Meeting B2B and B2C Challenges: The Power of Shopify
Both B2B and B2C retailers have unique needs and challenges when it comes to e-commerce. Fortunately, Shopify has the solution for you. Whether it's managing complex pricing structures for B2B or creating a seamless shopping experience for B2C, Shopify's versatile platform can address your specific needs and enable you to overcome obstacles and succeed in the digital marketplace.
Shopify: The e-commerce solution for the forward-thinking CTO
As a CTO, you know how important it is to choose the right technology for your business. Shopify offers a scalable, secure, and feature-rich platform that can adapt to your growing needs. It integrates seamlessly with multiple systems and enables continuous improvements, making it a forward-thinking solution that aligns with your strategic vision.
Unlocking potential: Why CMOs Choose Shopify for E-Commerce Growth
For CMOs looking to increase their brand's online presence and drive growth, Shopify is the platform of choice. With its robust SEO capabilities, intuitive content management, and extensive suite of marketing tools, Shopify can help you amplify your message, engage your audience, and track your success while delivering an exceptional shopping experience to your customers.
Scale your business with Shopify: A guide for visionary CEOs
Are you a CEO with a vision to scale? Shopify can help you turn your vision into reality. Shopify's scalable platform can handle your growth, and its wealth of features can meet your evolving needs. Whether you're entering ecommerce for the first time or looking to upgrade your current platform, Shopify is a strategic choice for sustainable growth.
Shopify: The e-commerce technology CIOs trust
In a world where security, data integrity, and system reliability are critical, CIOs trust Shopify. Its robust infrastructure, advanced security measures, and commitment to uptime provide the stability you need, while its extensive suite of integrations ensures your systems work together seamlessly.
Overcoming Boundaries: How Shopify empowers businesses in the DACH region
For businesses in the DACH region, Shopify offers a comprehensive solution that transcends borders. With support for multiple languages, currencies, and local payment methods, Shopify makes it easy to serve customers at home and abroad. It's the platform that understands your market and can help you navigate the complex landscape of international e-commerce.
Shopify: The key to mastering the complexity of e-commerce
The complexity of e-commerce can be daunting, especially in the diverse DACH market. Shopify simplifies this complexity by providing a platform that's easy to set up and manage, with a host of features tailored to the German-speaking market. From local compliance to integrations with popular regional payment gateways, Shopify is your key to DACH ecommerce success.
Success in e-commerce: Shopify's competitive advantage for SMEs
In the fast-paced world of e-commerce, small and medium-sized businesses need a platform that gives them a competitive edge. Shopify offers just that. Its simplicity, scalability, and affordability make it a perfect solution for SMBs. With Shopify, you have the tools you need to succeed, whether you're just starting out or ready to take your business to the next level.
Our way of working – Shopify
At our Shopify agency, we place great emphasis on the quality of our services. That's why we work closely and in partnership with our clients throughout the entire process. From the initial consultation, through the design and development phase, to the launch and ongoing maintenance, we're there every step of the way to ensure your store is a success. We understand that every business is unique, and we strive to develop a customized solution that meets your specific needs.
logistics – germany
Customer acquisition platform in a fragmented Market with focus on price transparency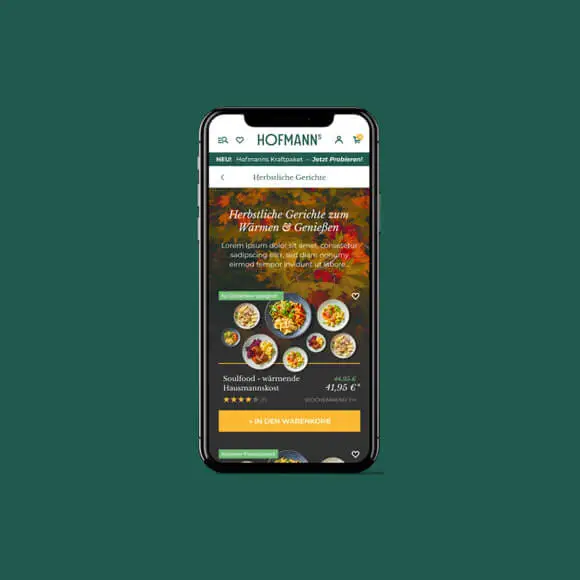 We understand your requirements and develop them further. For more success.
We at epoint.digital specialize in providing innovative marketing and technical solutions tailored to the unique needs of your industry. Our expertise spans digital marketing strategies, web and app development, and IoT integration. We help our clients navigate the complex landscape of modern world and achieve their goals for operational efficiency and market growth.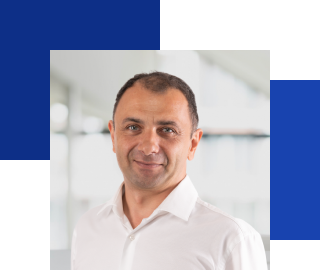 DANIEL BANICA,
ACCOUNT MANAGER
The Shopify e-commerce platform is one of the easiest-to-manage platforms on the market. It offers a wide range of features and applications to meet the needs of any business and provide a great customer experience.
Shopify – Product highlights
Shopify is our proficiency and problem-solving is our passion. We perform together as a team to attain your ecommerce business needs. Our skilled and Shopify-certified developers offer outstanding Shopify development services to produce an all-inclusive Shopify e-commerce store.
Powerful e-commerce: How Shopify is transforming your business
Are you looking for a robust e-commerce solution that can truly transform your business? Look no further than Shopify. With its easy-to-use interface, a wide range of features, and extensive customization options, Shopify has everything you need to streamline your operations, expand your reach, and ultimately increase your bottom line.
Theme Selection or customization
With Shopify you have both a wide selection of predefined themes which allow you to launch your online shop quickly, as well as full customisation capabilities which allows you to design your store to perfectly fit your brand. Either way, you will manage to provide a unique shopping experience for your customers.
secure and reliable
Shopify ensures your store is always available and secure. It handles all updates and security patches, providing you with peace of mind so you can focus on selling.
Extensive App Ecosystem
Shopify's App Store is filled with over 4,100 apps that can add extra functionality to your store. Whether you need marketing automation, SEO tools, or inventory management, there's likely an app for it.
SEO and marketing tools
Shopify's built-in SEO and marketing tools help you increase your store's visibility, drive more traffic, and consequently, boost your sales.
Multichannel Selling
Shopify enables you to sell not just on your online store, but also on various other channels like Facebook, Instagram, Amazon, and eBay, all managed from your Shopify dashboard.