Complex Logistics Information Made Easy
Grant access to relevant logistics information in an easy to understand and track web-based application
Logistics processes and how customer online order gets delivered is quite complex. The need to simplify the information that has to be shown to the sellers lead to EasyCommerce idea.
EasyCommerce allows the seller (customers of SMS) to view statistics and information about the delivery of a product (from sellers warehouse to the end-customers door)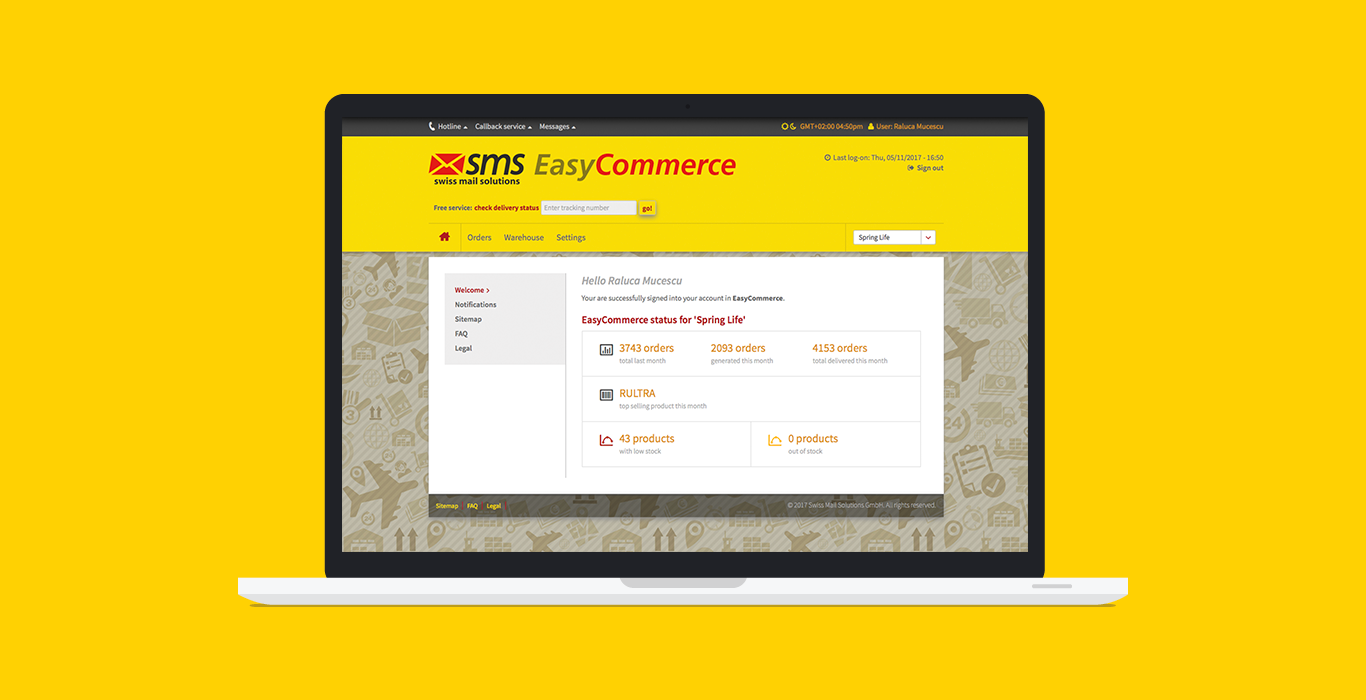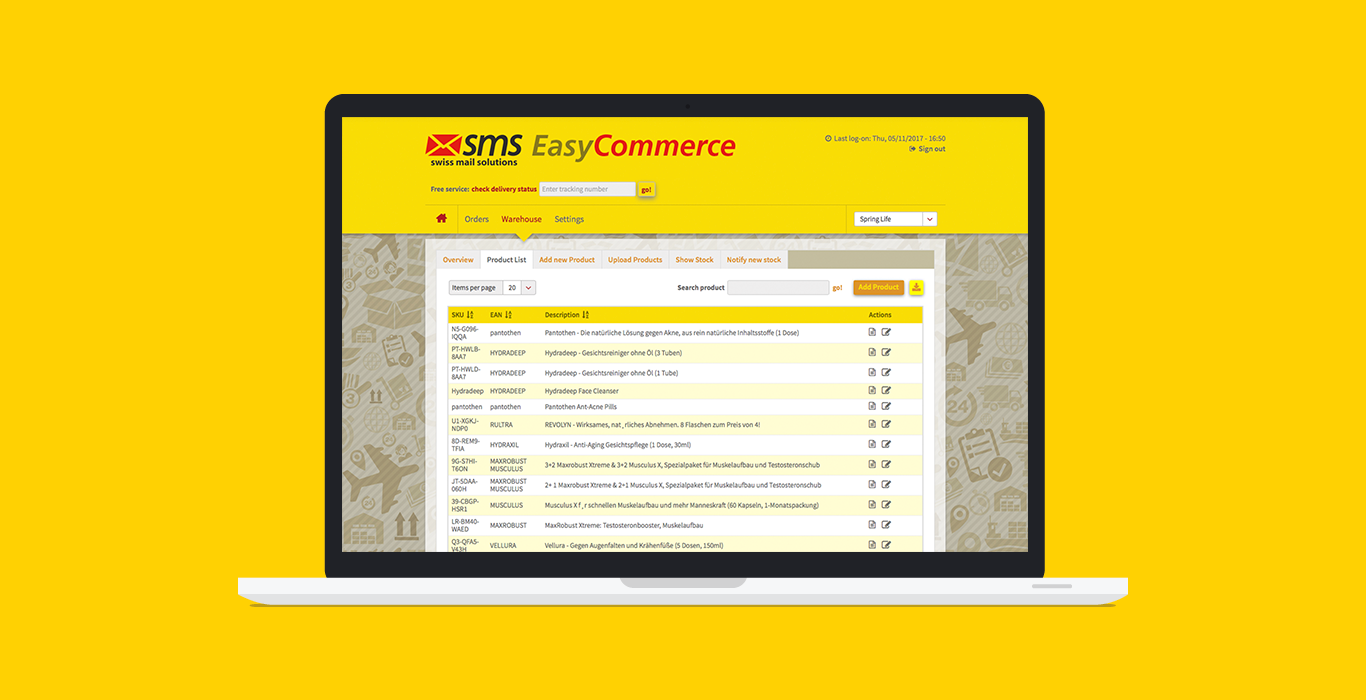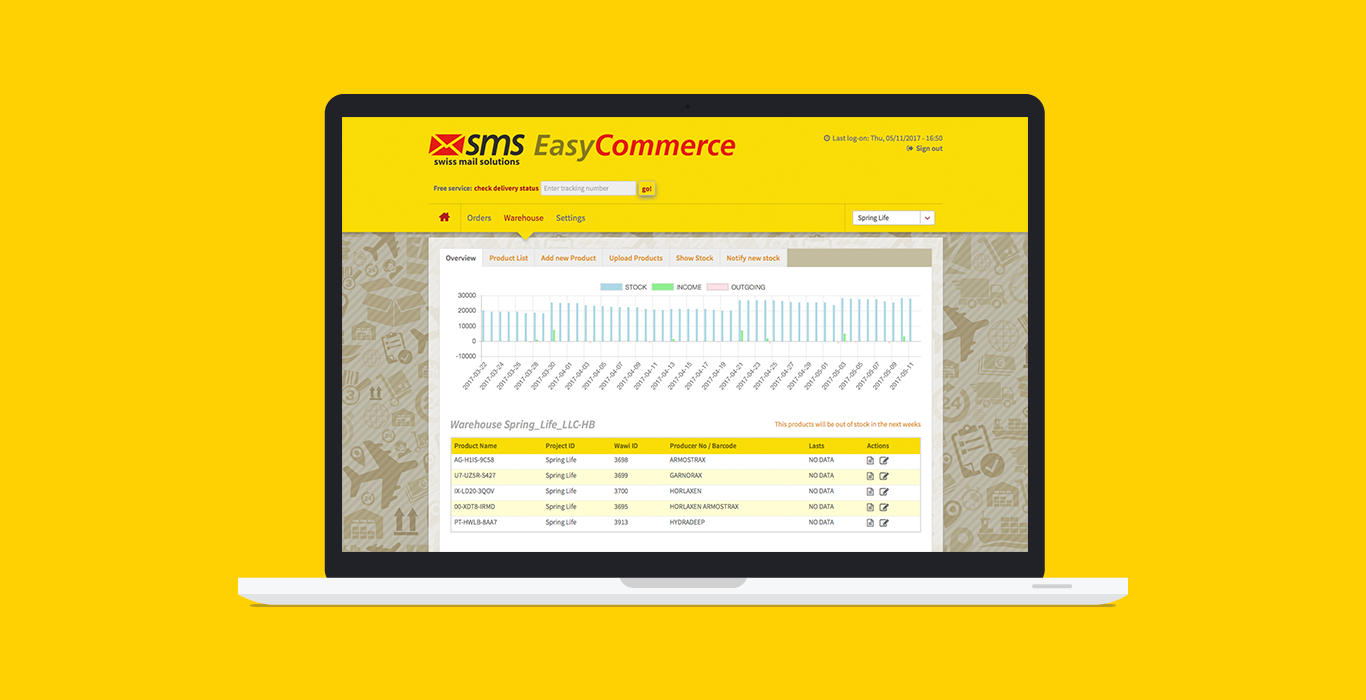 By making the whole process more transparent, Swiss Mail Solutions gains the trust of both his customers and their customers and increases customer satisfaction.
Call us TODAY to start your digital project!