Repositioning of a Well-Known Brand
Digital Transformation process and restructuring of the core services in 4 different business units
How does a company change after over 15 years of print and media business?
We restructured the services in 4 main pillars (news, markets, people and services) and redesigned one of the Austrian top media destinations for more transparency and clear focus on digital services.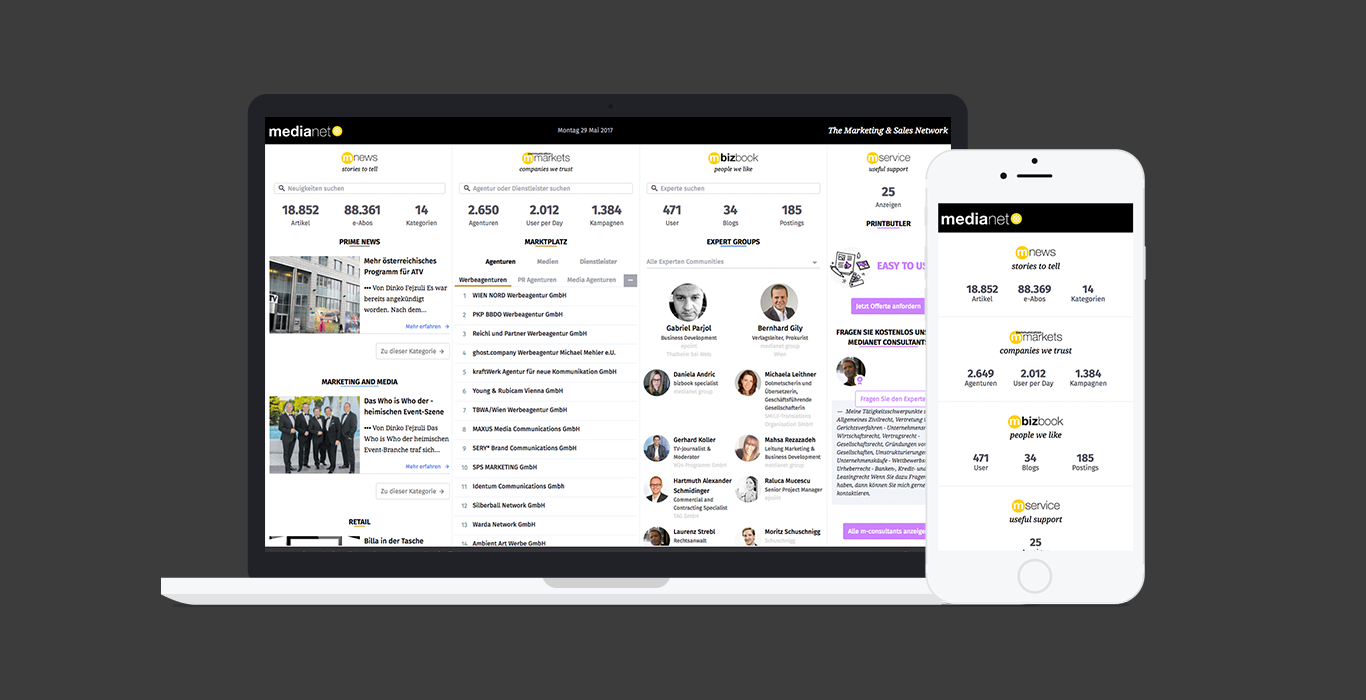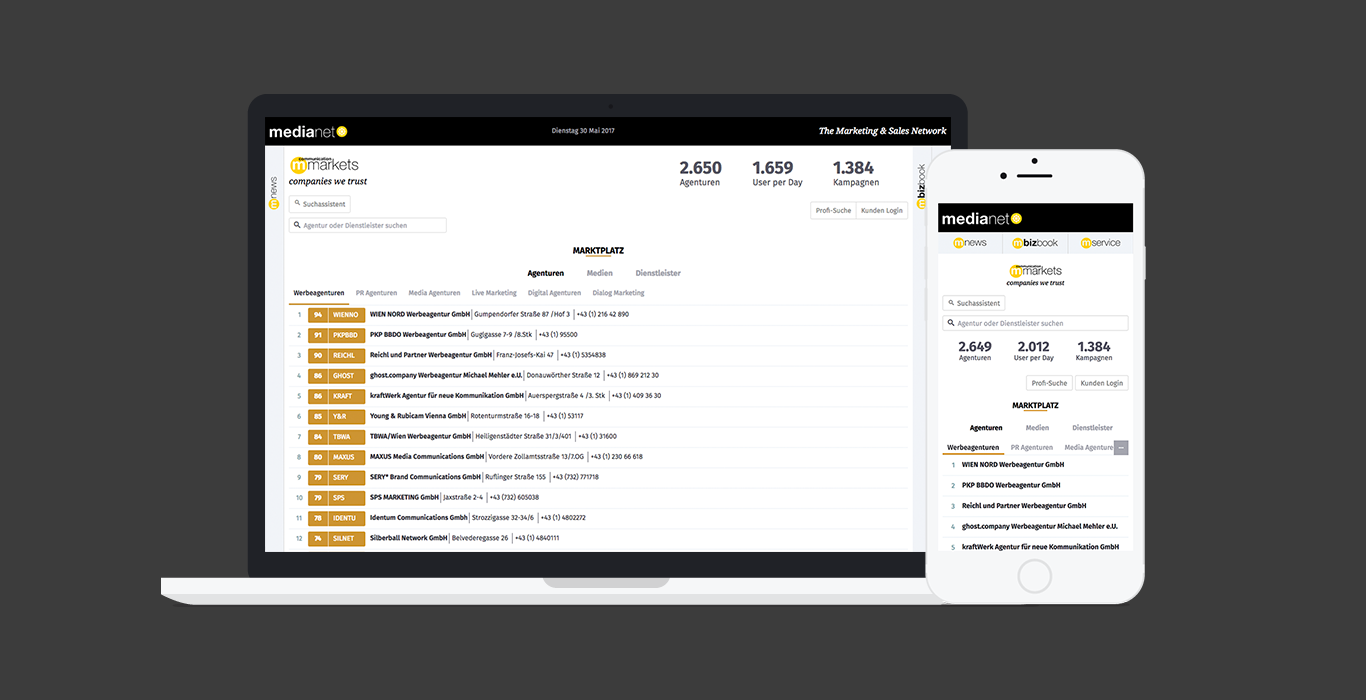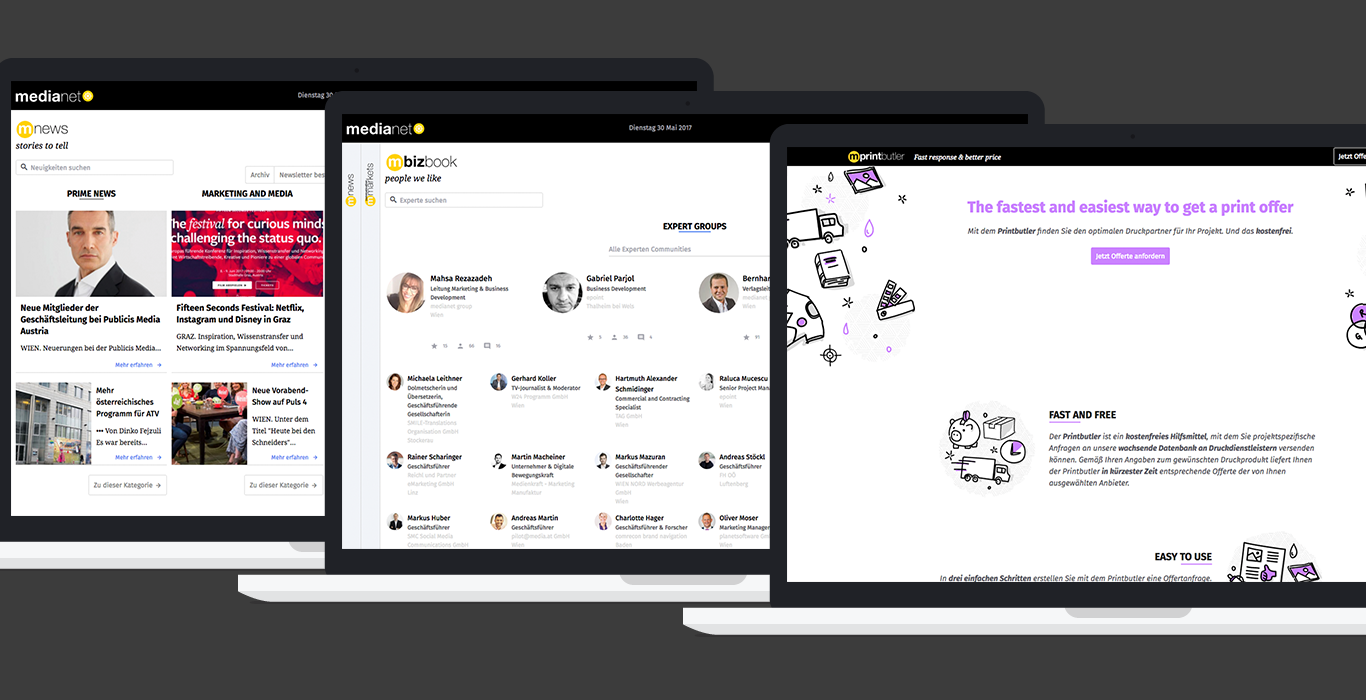 The new services structure and responsive redesign lead to increased number for visitors as well as a better positioning on the Austrian market
Call us TODAY to start your
digital project!