Medianet
How we ended up creating 7 portals, 10 websites, and one application
Do you know the difference between the "big guys" and small enterprises?
What Apple, Facebook, Google, Amazon are succeeding to, is that they each created an ecosystem where they manage to keep us spending out time (read money) and never have the need to leave that ecosystem.
Google with search, maps and Gmail Facebook with social network and WhatsApp and Messenger. Apple with hardware, iTunes, and Apple Store. And so on..
Starting from the
ecosystem idea
We took a small publisher from its newspaper legacy to a top digital
player in Austria.
The content creation was (and is) the core strength of Medianet. Besides that, selling "Abos" was in their DNA.
Over the course of 3 years, we adapted their identity to match the digital requirements of a modern brand. We identified the main pillar of their services and built on that to create platforms to monetize.
The first steps were to redesign the core of their platform, the creative network of agencies they were starting to build. Together with the Medianet team, we launched a complex rating system that offers better transparency over the creative agencies from Austria.
We created over 10 different websites from events and niche social networks to news, microsites, and classifieds.

For the purpose of the "ecosystem", we created a "standardized navigation" that is spread across all digital properties and its flagship website that is used as a gateway: "medianet.at"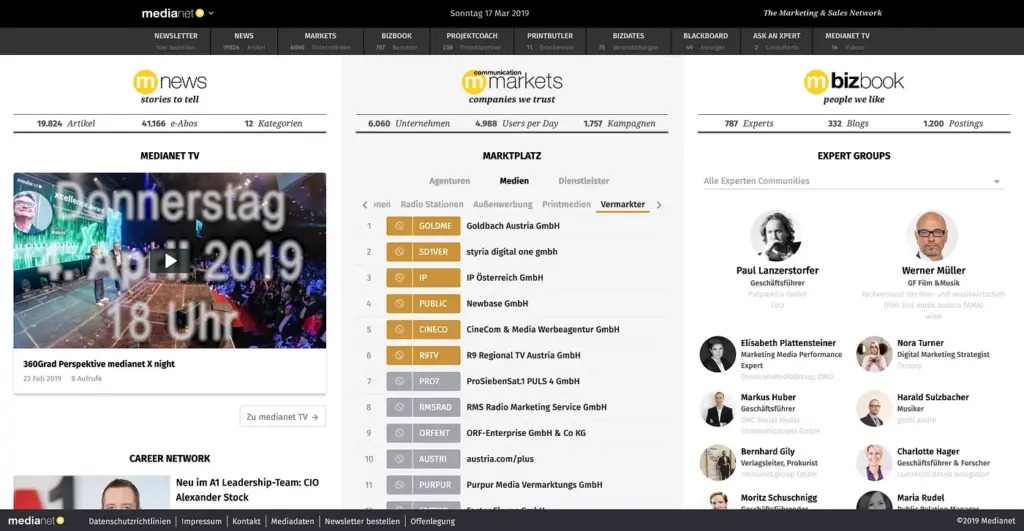 In the next step, we took their offline publishing work that was carried over yearly local guides and transformed it into a dynamic digital publishing system that is monetized through a freemium model. Medianet is growing over the estimations and has become (again) a significant publisher in Austria.
We designed, created and are maintaining now 7 different local guides that run on the same infrastructure and take advantage of a shared code framework.

Visit https://www.medianet.at to access their digital properties.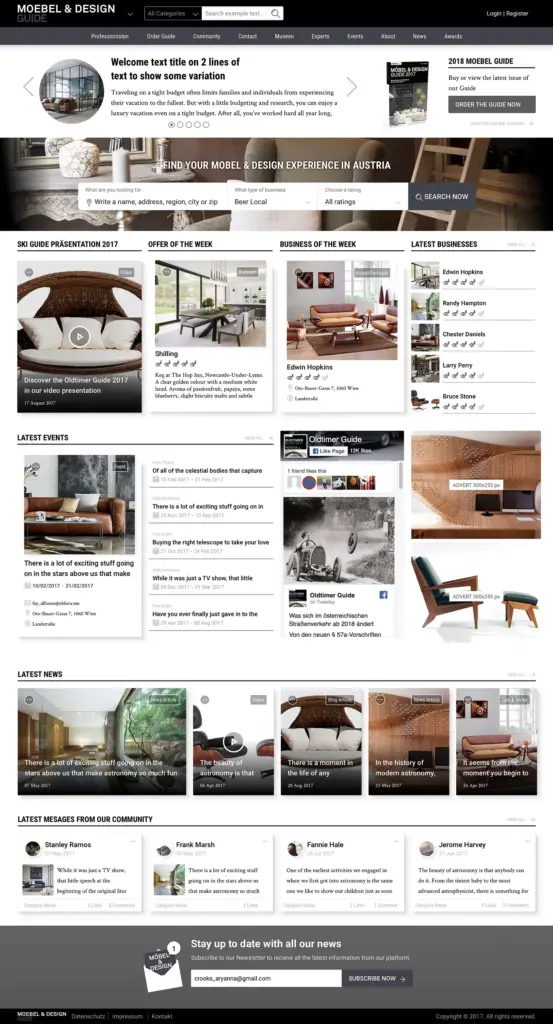 Call us TODAY to start your
digital project!
Value and Growth with epoint.digital
Unlock new revenue streams and witness up to a 200% ROI with improved customer experience. We don't just provide design services, we offer strategies for growth and success in the digital world. Partner with us and experience the epoint.digital difference.