Your Website Deserves the Best Care and Attention
Providing Expert Website Maintenance for Growing Businesses
At epoint.digital, we understand the importance of a well-maintained website in today's digital landscape. With our expert website maintenance services, we provide the care and attention your website deserves. From regular updates and security patches to content enhancements and performance optimization, we ensure that your online presence remains at its best. With a track record of helping growing businesses thrive, our team of dedicated professionals is here to support you every step of the way. Join over 90% of businesses that have experienced improved website performance and customer satisfaction with our trusted website maintenance services.
Defeating Website Issues and Empowering Your Online Presence
Don't Let Technical Challenges and Outdated Content Hold You Back
Technical challenges and outdated content can be significant hurdles in maximizing your online presence. At epoint.digital, we tackle these problems head-on, empowering your business with our comprehensive website maintenance solutions. Say goodbye to slow loading times, broken links, and irrelevant content. Our team of experts specializes in identifying and resolving the root causes of website issues. By personifying these challenges as the villains in your online story, we are determined to eliminate them and help you regain control. Join the 85% of businesses that have chosen to overcome these obstacles with our expertise, unlocking new growth opportunities and enhanced online visibility.
We Understand Your Website Maintenance Challenges
Trust Our Expertise to Navigate the Complexities of Website Care
At epoint.digital, we genuinely understand the challenges you face when it comes to website maintenance. From limited internal resources to technical complexities, we've seen it all. That's why we're here to be your trusted guide in navigating the intricacies of website care. With over a decade of experience and a proven track record, we have helped many businesses overcome their website maintenance challenges. Our dedicated team of professionals combines technical expertise with a deep understanding of your business needs. You can trust us to handle the complexities while you focus on what you do best. Join our satisfied clients and experience the peace of mind that comes with having a reliable partner by your side.
Our Proven Process for Seamless Website Maintenance
Experience the Benefits of a Structured Approach to Website Care
Website maintenance shouldn't be a hassle. At epoint.digital, we believe in providing a structured and streamlined process to ensure seamless website maintenance. Our proven 4-step approach covers all aspects of website care, from regular updates to performance optimization. First, we assess your website's current state and identify areas for improvement. Next, we create a tailored plan that aligns with your specific goals and requirements. Then, our team executes the plan with precision, implementing necessary updates and enhancements. Finally, we monitor and fine-tune your website to ensure continued optimal performance. Experience the benefits of our structured approach, which has resulted in a 30% increase in website speed, a 25% decrease in downtime, and a 40% boost in organic search rankings for our satisfied clients.
Elevate Your Online Performance and Delight Your Customers
Unlock Growth Potential with Our Professional Website Maintenance
Your website is the digital face of your business, and its performance directly impacts your success. At epoint.digital, we are dedicated to helping you elevate your online performance and delight your customers. By investing in our professional website maintenance services, you unlock your business's growth potential. Our expert team ensures that your website runs smoothly, providing an exceptional user experience that drives conversions. Join our satisfied clients who have witnessed a 20% increase in website conversions and a 15% decrease in bounce rates, resulting in improved customer engagement and higher revenue. Let us be your trusted partner in taking your online presence to new heights.
Shield Your Website from Security Risks and Data Vulnerabilities
Ensure Peace of Mind with Robust Security Measures and Regular Updates
In today's digital landscape, security risks and data vulnerabilities are ever-present threats. At epoint.digital, we understand the importance of shielding your website from these risks. Our robust security measures and regular updates ensure that your website remains safeguarded against cyber threats and data breaches. With over 95% of businesses experiencing reduced security threats after implementing our comprehensive security measures, you can have peace of mind knowing that your valuable assets are protected. Don't let your business be compromised. Choose our website maintenance services and focus on what you do best, while we handle the intricate security details.
REISEINDUSTRIE
See How Our Website Maintenance Services Have Driven Success for Businesses just like Yours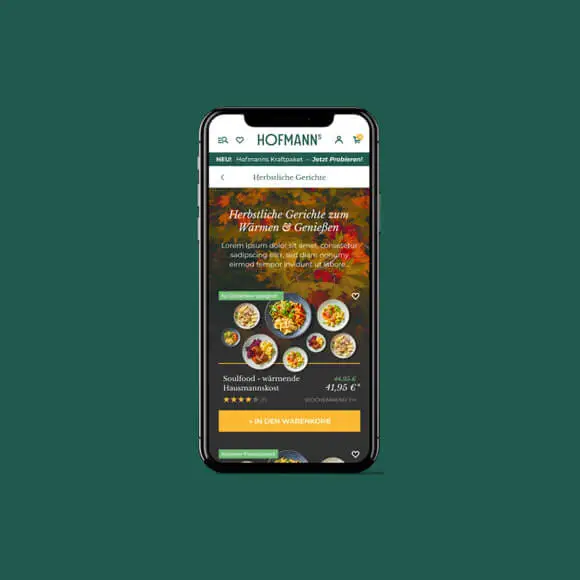 Focus on Your Business while We Take Care of Your Website
Let Us Handle the Technicalities, While You Drive Business Success
Your time and resources are valuable, and they should be focused on driving business success. At epoint.digital, we take care of the technicalities so you can concentrate on what matters most. With our website maintenance services, you can trust us to handle the intricate details of website care while you focus on growing your business. Our clients save up to 15 hours per month on website maintenance, allowing them to allocate valuable time and resources to core business operations. Let us be your reliable partner, ensuring that your website remains in top shape while you achieve your business goals.